Posted on Fri Oct 13 2023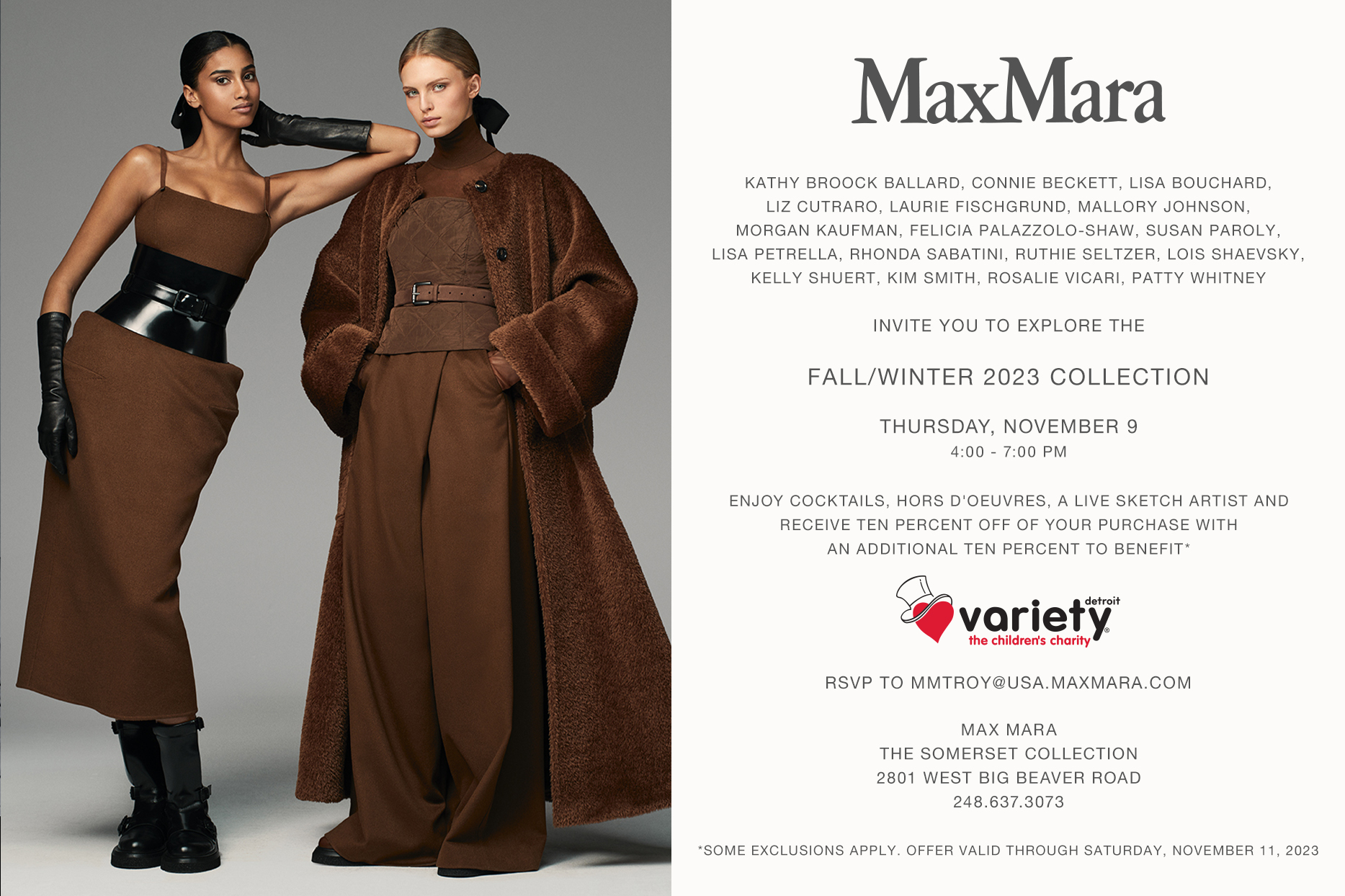 Giving back is always on trend!
We invite you (and friends!) to sip and shop to benefit Variety! Join us on Thursday, November 9 from 4:00 - 7:00 pm at MaxMara, Somerset Collection.
Guests will enjoy the Fall/Winter 2023 Collection with cocktails, hors d'oeuvres, a live sketch artist, and more!

During this special event, guests will receive 10% off their purchase of exquisite clothing, coats and more while Variety will also receive 10% of proceeds to support core programs serving children with unique and special needs.
Please RSVP to MMTROY@USA.MAXMARA.COM
Can't make the event? Guests are invited to make an appointment to pre-shop beginning the first week of November. Offer valid through Saturday, November 11. Appointments may be made by directly calling MaxMara at 248-637-3073. Be sure to mention Variety for your discount and donation, too!
Special thank you to our friends at MaxMara for the continued partnership and support!