Posted on Mon Oct 19 2020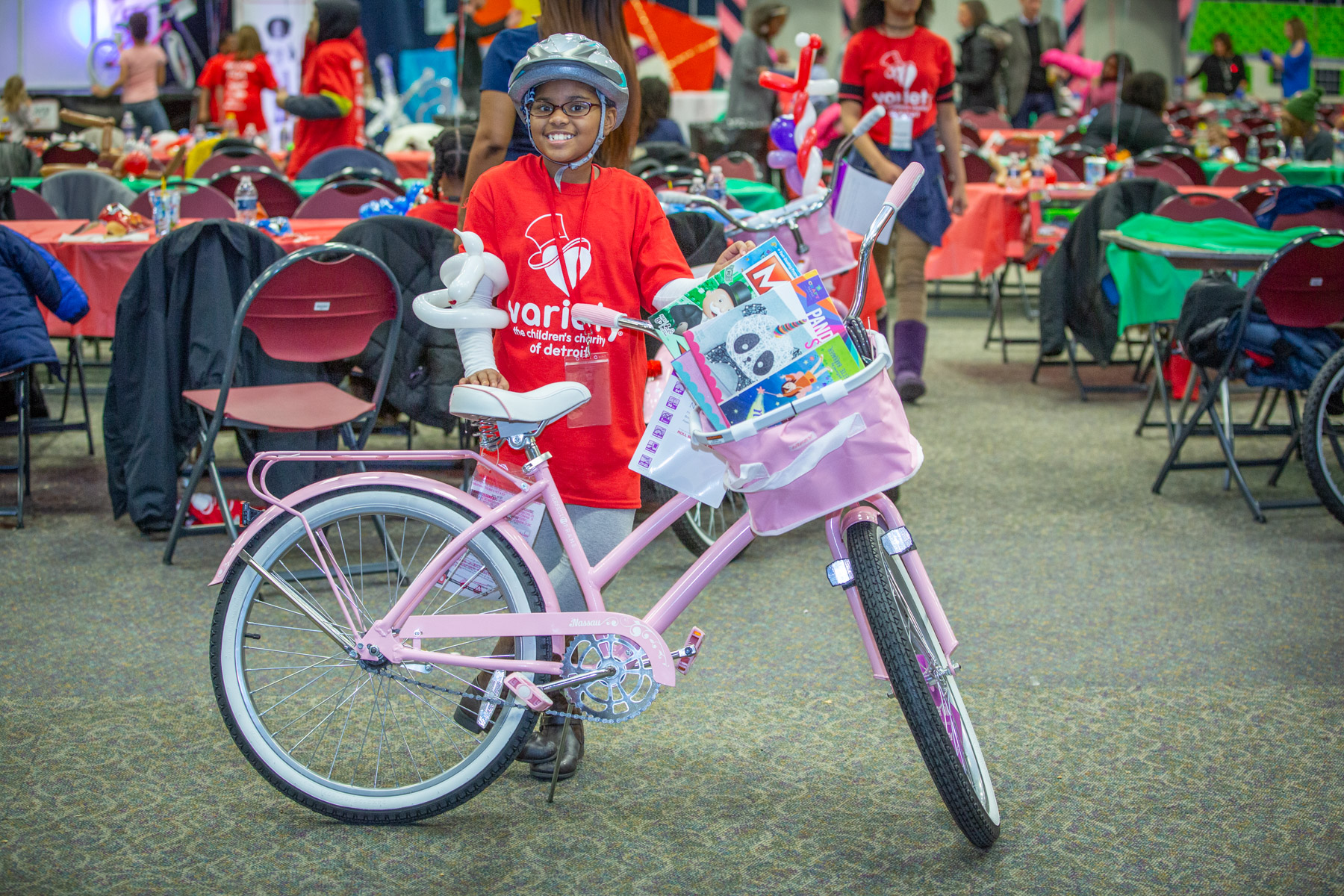 The Variety Bikes for Kids mission is simple: the gift of freedom, independence and mobility for every child.
Variety Bikes for Kids has provided nearly 5,000 bikes to children in need since inception. With the recent lack of access to traditional bikes due to increased sales during the pandemic, the need for new bikes is critical for children seeking safe outdoor recreation and independence.
Similarly, children who find traditional bicycles challenging due to special needs are also finding more limited access to therapy centers and schools amid the pandemic, resulting in heightened need for prescriptively modified and customized adaptive cycles that can be used at home alongside siblings and friends.
Variety remains dedicated to providing bright and shiny new and adaptive bikes to children. Please consider supporting this important mobility initiative by purchasing a bike with an accompanying lock and helmet for presentation to a child.
Each contribution ($182.45 per bike) is a tax-deductible donations that will change the life of a child.
With your help, Variety will provide 150 traditional bikes to children at an outdoor distribution this spring (details to come) as well as adaptive cycles for children with special needs throughout the year.
To learn more or to sponsor a bike for a child, please visit www.variety-detroit.com or call 248-258-5511.