Posted on Mon Oct 19 2020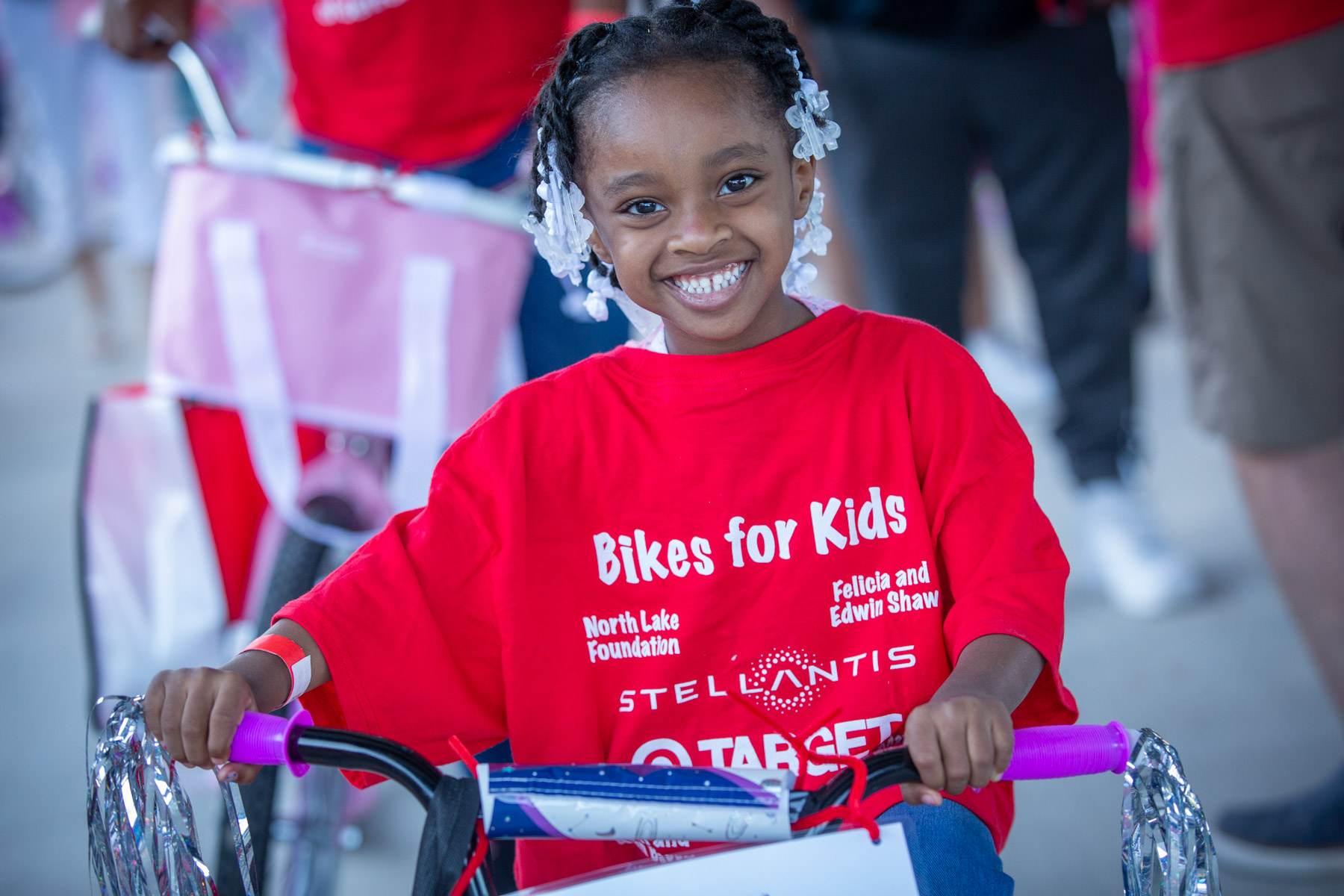 The Variety Bikes for Kids mission is simple: the gift of freedom, independence and mobility for every child.
This year continues to dramatically impact children. Inventory challenges have grown across all sectors and bikes remain scarce. Our children benefit greatly from the physical and mental health benefits of safe, outdoor recreation. With production still limited across the globe, a simple bike - a childhood milestone - is a commodity and a merely a wish for so many.
Similarly, Variety continues to receive requests for adaptive cycles for children who find a traditional bicycle challenging due to special needs. Parents and caregivers search for assistance in obtaining customized cycles which are not covered by most insurance policies. Their resounding wish is to provide their child with the ability to enjoy outdoor recreation with their siblings and friends during what is an isolating time for the medically vulnerable. A life-changing gift, these prescriptively modified cycles can range from $1,500 -$5,000 per child while providing as many as 5-8 years of use.

Thanks to generous supporters, and with the amazing partnership of our friends at Target, Variety is dedicated to making a difference for our children with mobility needs.
Variety Bikes for Kids has provided nearly 5,000 bikes to children in need since inception. Each spring, we are pleased to host Variety Bike Night at Jimmy John's Field. Event details for 2023 are to come, but preparation begins now as we secure bikes which will be dedicated to children who may have never had a bike or who are disadvantaged or under-resourced.
Please consider supporting this heartwarming program by purchasing a bike with an accompanying lock and helmet for presentation to a child. Each contribution ($182.45 per bike) is a tax-deductible donation that will change the life of a child. Please help to provide this special gift to 150 children in our community. Additional funds raised will also support the heightened need for adaptive cycles throughout the year for children with special needs.

You may wish to sponsor several children, provide one bike, or contribute to the effort. All program sponsors will be informed of spring distribution plans as we treat our children to an unforgettable night at the ballpark.
This year's distribution of brand new bikes, locks and helmets to 150 children will be held during Variety Bike Night, an outdoor evening at Jimmy John's Ballpark in June. In addition to the personalized bike presentation with Special Guest Glenda Lewis, the children will each receive a Variety shirt, a ticket to the game, hotdogs, chips, popcorn, on -field experiences and interactions with the players. We invite you or your company to experience this one-of-a-kind event with our Variety children as a sponsor of this special program. Sponsorship opportunities are detailed below and include recognition and tickets to the event.
As Leader of the Pack Sponsor ($5,000) your company will receive:
• Presenting Sponsor recognition on social media and website
• Logo on printed materials (press deadlines apply)
• Presenting Sponsor recognition with company logo on children's t-shirts
• Sponsorship of six (6) bikes with opportunity to present to children
As Pedal Pusher Sponsor ($2,500) your company will receive:
• Recognition on social media and website
• Logo on printed materials (press deadlines apply)
• Sponsorship recognition with company logo on children's t-shirts
• Sponsorship of three (3) bikes with opportunity to present to children
To learn more, become a sponsor, or to provide bike for a child, please email Michelle@VarietyDetroit.com or call 248-258-5511. For information about applying for an adaptive cycle for a child with special needs, please email Karen@VarietyDetroit.com.