Since 1932, Variety - the Children's Charity Detroit has been simply helping kids - no matter the need - by providing vital support and essential services to more than 20,000 children with unique and special needs in our community.
Variety - the Children's Charity Detroit is a registered non-profit charitable organization (Federal Tax ID: 38-2140520).
Variety core programs provide:   (click on the program for a complete program description)
 state-of-the-art, life-like electronic prosthetic hands for children with upper limb differences through the Variety Myoelectric Center
weekend meals to elementary students in partnership with the Oakland County Sheriff's Office through Variety Feeds Kids
brand new bicycles, locks, and helmets to children in need as well as adaptive cycles for children with special needs throughout the year via Variety Bikes for Kids
programming to provide elementary students with tools for coping with difficult emotions, positive ways to address feelings, healthy and unhealthy relationships, and helpful communication skills through the Variety Being You Being Strong Initiative
therapeutic horseback riding lessons to children with physical and/or cognitive challenges through the Variety 4-H Horseback Riding Program
essentials such as clothing, bedding, winter apparel, toys and juvenile products to children across Southeastern Michigan through Variety Kids in Distressed Situations
fresh fruit and vegetables to families in need via the Variety Produce Rescue Mission
support of recreational and educational experiences through Variety Community Outreach Initiatives
With your generous support, Variety children are leading happier and healthier lives.

Unlike most charitable organizations that address a singular cause or effort, Variety Detroit focuses on multiple unmet needs of children who are disadvantaged or live with disabilities and other special needs. Our aim is to maximize real, long-term positive social impact for all children.
Variety welcomes the support of all who share our ideals and objectives. The profoundly life-changing benefits your support delivers to a child cannot be overstated. Large or small, every donation combines to deliver a better future and life to a child in need.
Although Variety's work is serious, we never forget the importance of having fun. Bringing smiles to the faces of children is a positive and fun experience for Variety volunteers, sponsors and supporters.
Why Is Variety's Work Important?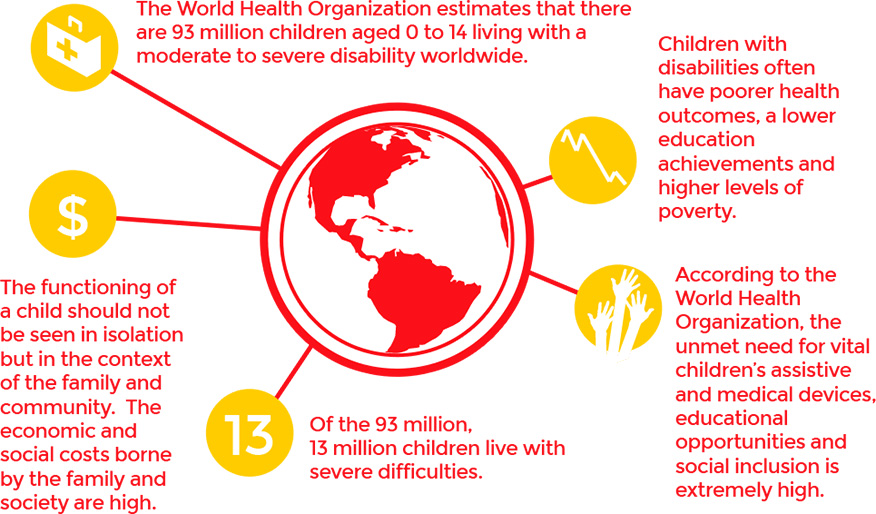 To raise a child with a serious illness or disability costs a family four to five times the cost of a child not living with one or more of these conditions. Through Variety, your donation can forever change the life of a child and their family by helping fund key equipment and services to lessen the financial burden and provide every child with equality and a limitless future.
Large or small, every donation combines to deliver a better future and life to a child in need.