Posted on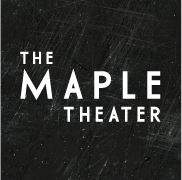 Join Variety the Children's Charity for an exclusive screening of YESTERDAY before it officially opens to the public!
See the official YESTERDAY trailer HERE!

Jack Malik is a struggling singer-songwriter in an English seaside town whose dreams of fame are rapidly fading, despite the fierce devotion and support of his childhood best friend, Ellie. After a freak bus accident during a mysterious global blackout, Jack wakes up to discover that The Beatles have never existed. Performing songs by the greatest band in history to a world that has never heard them, Jack becomes on overnight sensation with a little help from his agent.
PG-13 2019 ‧ Fantasy/Romance ‧ 1h 56m
Directed by Danny Boyle
Written by Richard Curtis
Starring: Himesh Patel, Lily James, Kate McKinnon, Ed Sheeran
Where: The Maple Theater (4135 W. Maple Road, Bloomfield Twp., MI 48301)
When: Thursday, June 27, 2019 6:30 pm - arrival/light apps, 7:00 pm -Showtime!
Why: To benefit Variety's core programs serving children with unique and special needs.
Tickets: $35 General / $40 General Club (ticket includes light apps, pop/popcorn, and movie ticket)

Tickets (with seating selection) are available online by clicking HERE: The Maple Theater Online
To purchase:
1. visit The Maple online
2. select Movie Night at The Maple with Variety from the drop down menu on the left
3. select June 27 and select 7:00 showtime
5. after confirming the 7:00 time, click NEXT.
6. add the number and type of tickets you would like and click NEXT.
7. choose your desired seats and complete the checkout process.
8. SAVE your tickets--print or screenshot your purchase so that you have your seat numbers handy for the big night.
9. Join us on June 27th as Variety goes to the movies!!!
Tickets can also be purchased at the box office at The Maple.
For questions, please call 248-258-5511.