Posted on Thu Dec 30 2021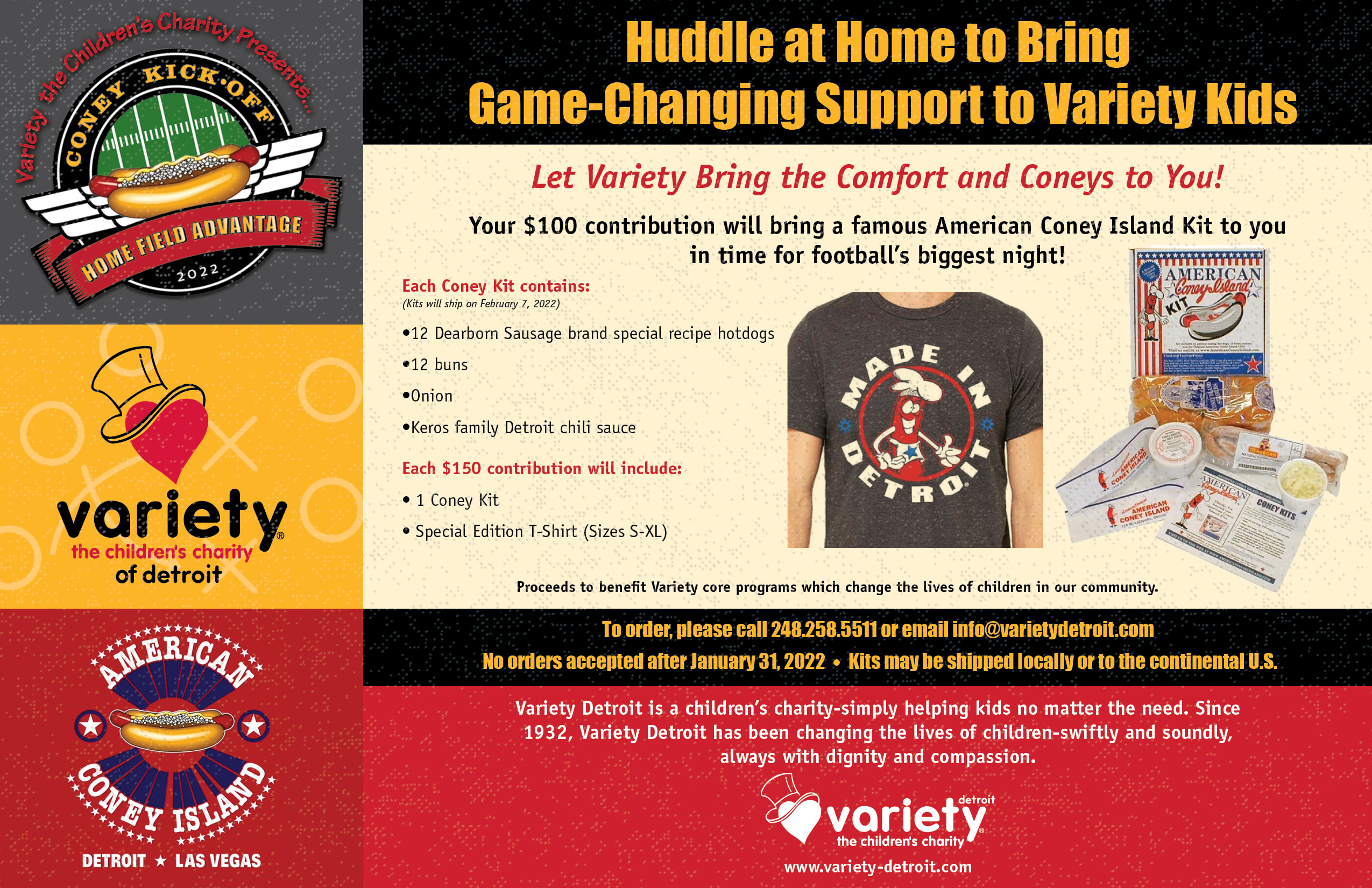 Coney Kits to benefit Variety are BACK!
Celebrate football's biggest night with Detroit's famous coney kits from American Coney Island! Have a delicious coney kit sent directly to your home, or send one to a friend or family member afar (continental US only)! The best part? Your purchase of a coney kit will benefit Variety core programs serving children with unique and special needs.
Coney kits will ship on Monday, February 7th, 2022, and each kit ($100) contains 12 Dearborn Sausage brand special recipe hotdogs, 12 buns, onion and Keros family Detroit chili sauce. A $150 contribution will include both a kit and a Special Edition T-Shirt (sizes S-XL).
No orders will be accepted after January 31, 2022.
To order or for additional information, call Variety at 248.258.5511 or email info@varietydetroit.com.