Posted on Wed Mar 14 2018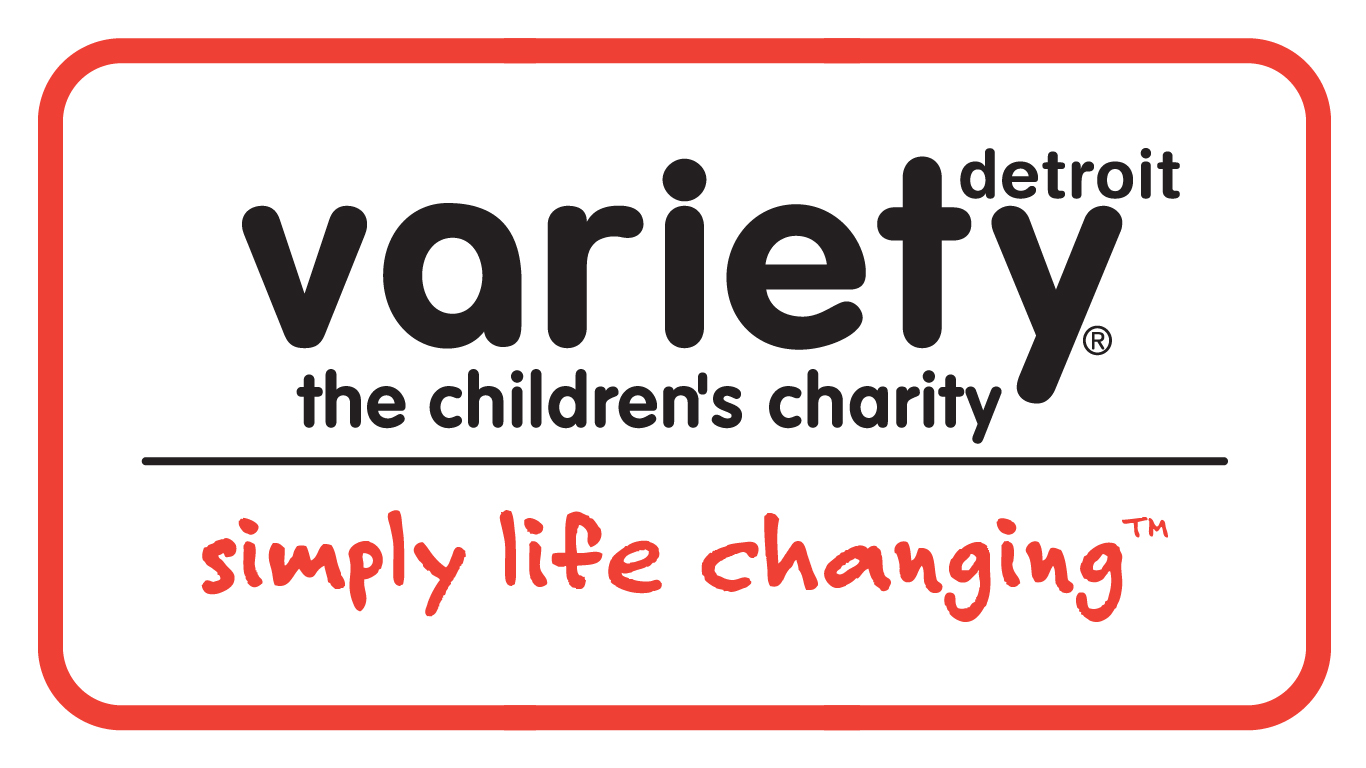 COMMUNITY OUTREACH GRANT OPPORTUNITIES
In addition to Variety core programs dedicated to serving children with unique and special needs, Variety the Children's Charity also partners with qualifying non-profit agencies throughout Southeastern Michigan in order to provide funding to support programming for children in need.
Variety seeks to provide happier, healthier, and more independent childhoods while establishing and enhancing partnerships with local non-profits whose goals are closely aligned with Variety's mission. The following submission guidelines are to be closely reviewed as organizations assess their qualifications and programming needs. All grant requests are reviewed and assessed by Variety's Heart Committee using these guidelines to ensure that funds are awarded to organizations and projects or programs that will result in positive outcomes for children. Grant awards will vary; however most awards will range from $1,000-$5,000.
Questions concerning an organization's qualifications or project scope are encouraged before submission. To discuss your project proposal prior to submission, call 248-258-5511 or email karen.kazmer@variety5detroit.com.
SUBMISSION GUIDELINES
To qualify for funding consideration:
Applicant must be a 501(c)(3) non-profit organization in good standing. No grants to individuals will be considered.
Organization and charitable programs must be located exclusively in and support individuals who reside in Southeastern Michigan with a mandate to serve and support children with special needs, disadvantaged or underserved children. Examples of funding priorities include programs which benefit children with physical and/or cognitive challenges or underserved or disadvantaged children. Funding will also be considered for the provision of medical equipment or treatment, psychological treatment or other support. (Note: Variety does NOT fund capital campaigns, general operating support, or grants to individuals. At this time, Variety will not entertain requests for multi-year funding.)
Applicant must complete a grant application and provide all requested material prior to the deadline. No late applications will be considered, and failure to submit all required materials will result in disqualification from consideration.
In funding is awarded, applicant may be required to must submit periodic progress reports to the Heart Committee to demonstrate progress towards goals outlines in the proposal.
Applicant must submit a final status report demonstrating measured outcomes and the success of the project if future funding is to be considered.
DATES AND DEADLINES
The deadline for submission of applications is Friday, April 27, 2018. Applications received thereafter and incomplete applications will be ineligible for consideration. You will receive email confirmation of your submission. If you do not, please call 248-258-5511 to confirm.
Applications will be initially reviewed by the Heart Committee in May.
A site visit to your organization to assess the project or program will be required. Site visits will occur in June and/or July as scheduled by members of the Heart Committee.
The Heart Committee will reconvene to assess site visitation results and to determine its recommendations for funding.
The Heart Committee will make formal recommendations at a regularly scheduled meeting of the Variety Board of Directors for final approval.
The Heart Committee is responsible for the delegation of funds and all awards will be granted no later than September 30, 2018.
TO APPLY
The Heart committee will review the grant application and assess its merit using the above criteria.
All applications shall include:
a) Organizational profile (one-page template provided) with a general overview of the organization, including the mission and brief program description. To obtain a copy of this required profile template, email karen.kazmer@variety5detroit.com.
b) A narrative addressing the following:
Description of the need for and purpose of the program. Include a detailed program description and the specific funding amount needed with a clear use for the requested funds.
Demographic information of those who will benefit from the funding of your proposal.
Description of evaluation or assessment practices used to measure successful outcomes.
Include any recognition opportunities and/or acknowledgement Variety may anticipate as a result of support if approved.
A list of current members of the board of directors and their affiliations.
c) A detailed program budget citing both approved and pending requests for funding.
d) Audited Financial Statement
e) A copy of your IRS determination letter confirming 501(c)(3) status.
Applications MUST be submitted via email in one PDF to Karen.Kazmer@Variety5Detroit.com. The audited financial statement may be submitted as a second PDF if necessary. The application must be received no later than Friday, April 27, 2018.
If desired, an additional hard copy may be mailed (postmarked no later than April 27, 2018) to:
Michelle Murphy, Executive Director
Variety the Children's Charity
600 S. Adams, Suite 230
Birmingham, MI 48009