Posted on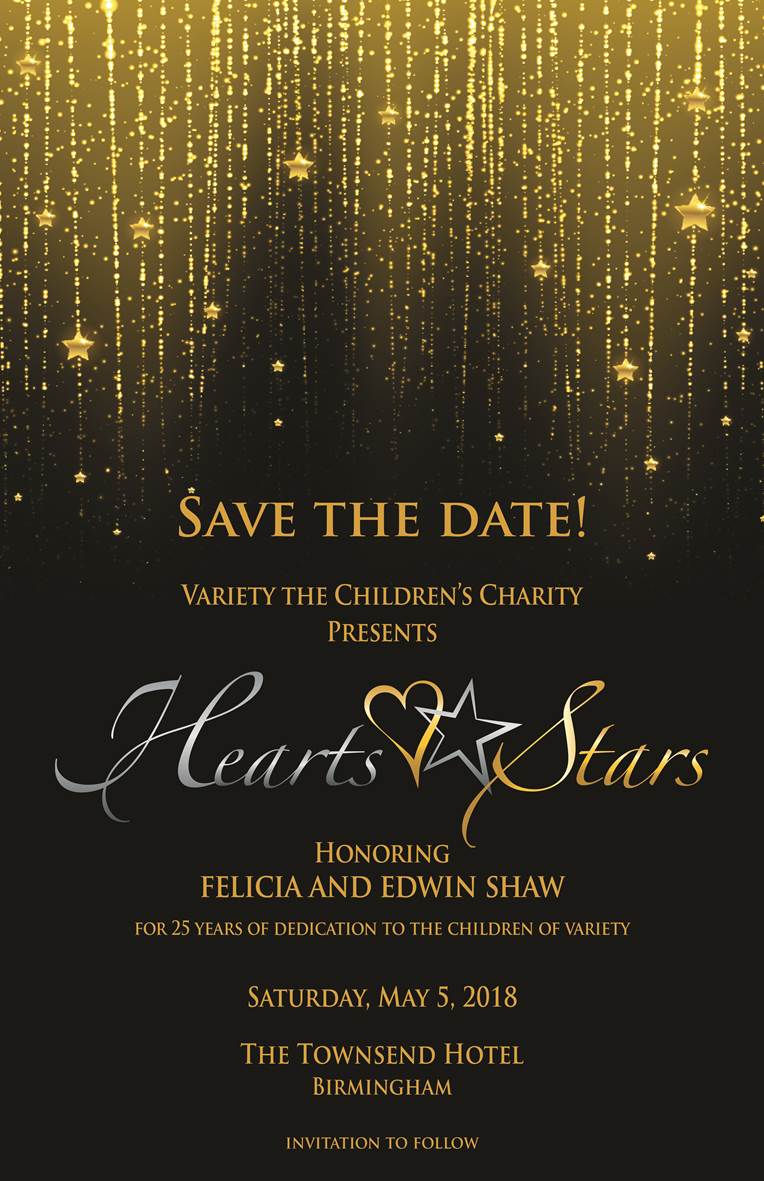 Save the Date!
Variety's signature event, Hearts & Stars, returns to The Townsend Hotel on Saturday, May 5, 2018.
A celebration of Variety's life-changing support of children, this special evening brings those with incredible passion and dedication together to continue to fulfill Variety's mission.
Variety is pleased to honor Felicia and Edwin Shaw for their extraordinary commitment to the children of Variety for 25 years during a special presentation.
Event Chairs are Laurie Fischgrund and Michael Coyne.
The event will also feature special guest Paul W. Smith and entertainment from Fifty Amp Fuse.
Invitation to follow.
Sponsorship opportunities are now available. For more information, contact Michelle at 248-258-5511 or michelle.murphy@variety5detroit.com.